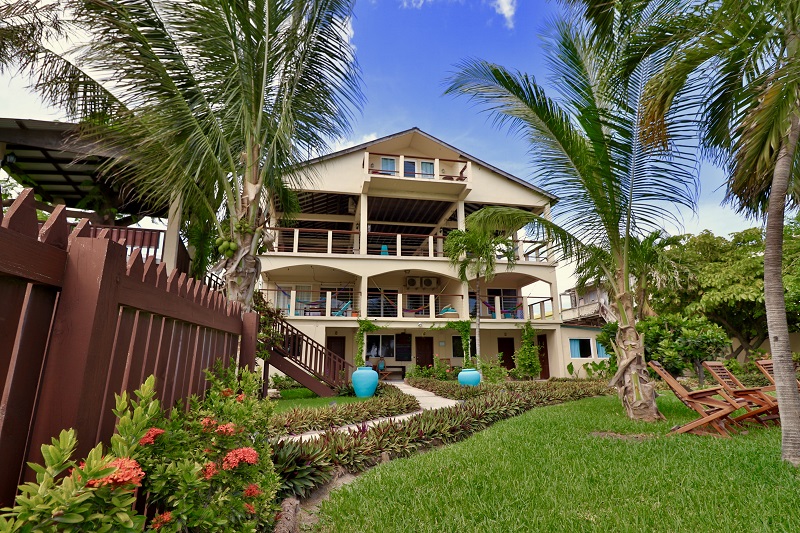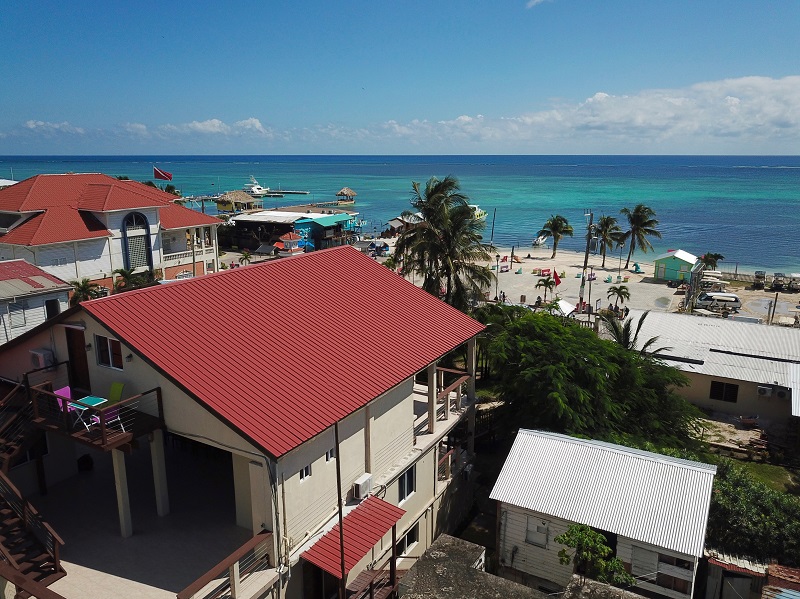 ---
WELCOME TO BELIZE!
Parham Plaza Hotel is the product of the complete recent renovation of the iconic Sands Hotel, which was built by my grandfather, George Parham, on land that's been in the Parham family since the 1800s. The Sands hosted some of the earliest tourists to visit San Pedro. In 2014 we re-opened the hotel as a hostel called Hostel La Vista and had backpackers and visitors from all over the globe stay in our dorm rooms and private rooms and enjoy our facilities. By 2017 we had remodeled all of the guest rooms and converted all the dorm rooms to private rooms, so we decided upon our final business name, Parham Plaza Hotel.
Parham Plaza Hotel's rooms are spacious and beautifully furnished and decorated. The hotel is in the center of San Pedro Town, across the street from the central park and the beach. Guests are just a short walk from the airstrip and the piers from which the water taxi and most excursions depart. Just around the corner, you'll find excellent restaurants, great shopping, and exciting nightlife.
Guests love our 2/3 acre site with its grassy lawn and tropical flowers. Ours is the largest green space in the near-town area. And it's the perfect place for our guests to barbeque, lounge in the sun or head up to our breezy treehouse to read, chat or share a piña colada with friends. Although we are downtown, on our expansive fenced grounds guests have the privacy and tranquility of a more remote location. In fact, right on our property, you can enjoy the sights and sounds of Belizean wildlife, including iguanas, tropical birds, lizards, frogs, etc. In addition, all guests are welcome to enjoy the 1,600-square-foot rooftop pavilion with its stunning ocean view, sofas, and hammocks.
There are hundreds of thrilling things to see and do in Belize and the friendly staff at Parham Plaza Hotel can arrange any tour, excursion or adventure you'd like. From snorkeling or scuba diving to cycling or kayaking, from visiting Mayan ruins to flying over the magnificent Great Blue Hole, Parham Plaza Hotel is a one-stop shop for organizing all your activities in Belize. We look forward to seeing you soon!
Maria Parham, Owner