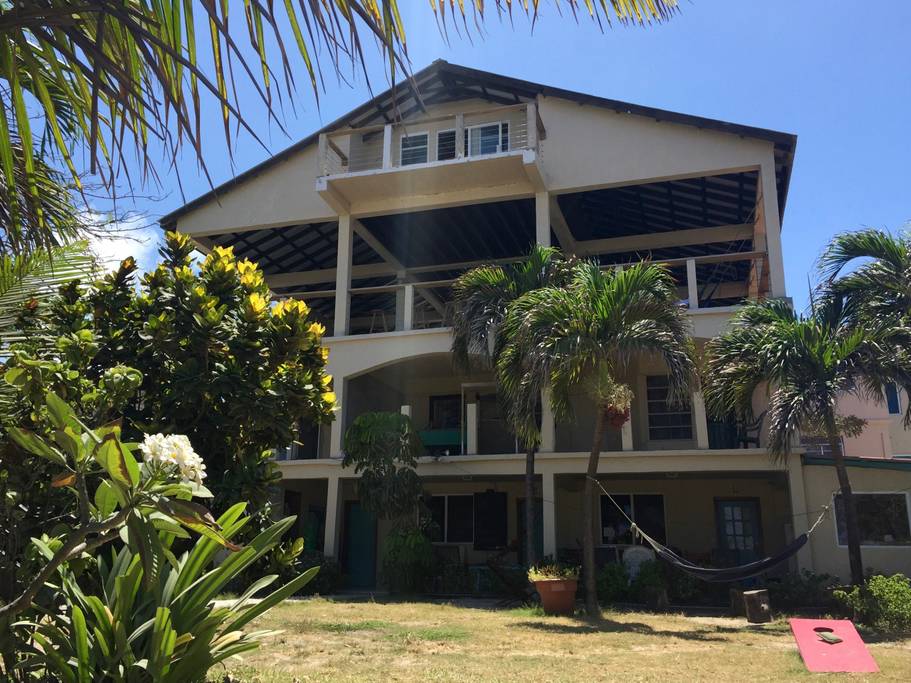 ---
Our Story
Welcome to Parham Plaza Hotel!
Our place has changed so much over the years, but the one enduring aspect of it for over a hundred years is that it has always been a family property. As a child, I spent every summer here with my family visiting my grandfather, George Parham, who inherited the property from his ancestors. My grandpa built the hotel in the 1970s and named it the Sands Hotel. It was one of the first hotels on the island. After my grandpa passed away and passed his hotel down to my mother, I decided to move to San Pedro to live full-time and renovate the property.
---
Tours
We Offer Ocean & Mainland Tours
Ocean Tours – You'll be amazed by the beauty of underwater Belize. Snorkel among colorful fish at Hol Chan Marine Reserve near the world's second-longest barrier reef. Enjoy some of the best sandy beaches in the world. Eat fresh barbequed lobster on a deserted island or go on an evening sailboat cruise. There are fascinating tours for everyone, including fishing, diving, sailing and even manatee and whale shark viewing. We suggest you try them all! Mainland Tours - Trek the unspoiled Belizean jungle, discover ancient Mayan temples and visit the famed Belize Zoo. Experience thrilling adventure tours that include zip-lining, horseback-riding, and cave-tubing. You can also take tours of Belize's dozens of national parks, nature reserves and wildlife sanctuaries, where you'll be able to observe tropical creatures rarely seen in their natural habitat. On Belize's western border, it's possible to cross easily into Guatemala and shop at local markets or go a bit further inland and visit the ruins of one of the Mayas' largest archaeological sites, Tikal. Again, we suggest you try them all!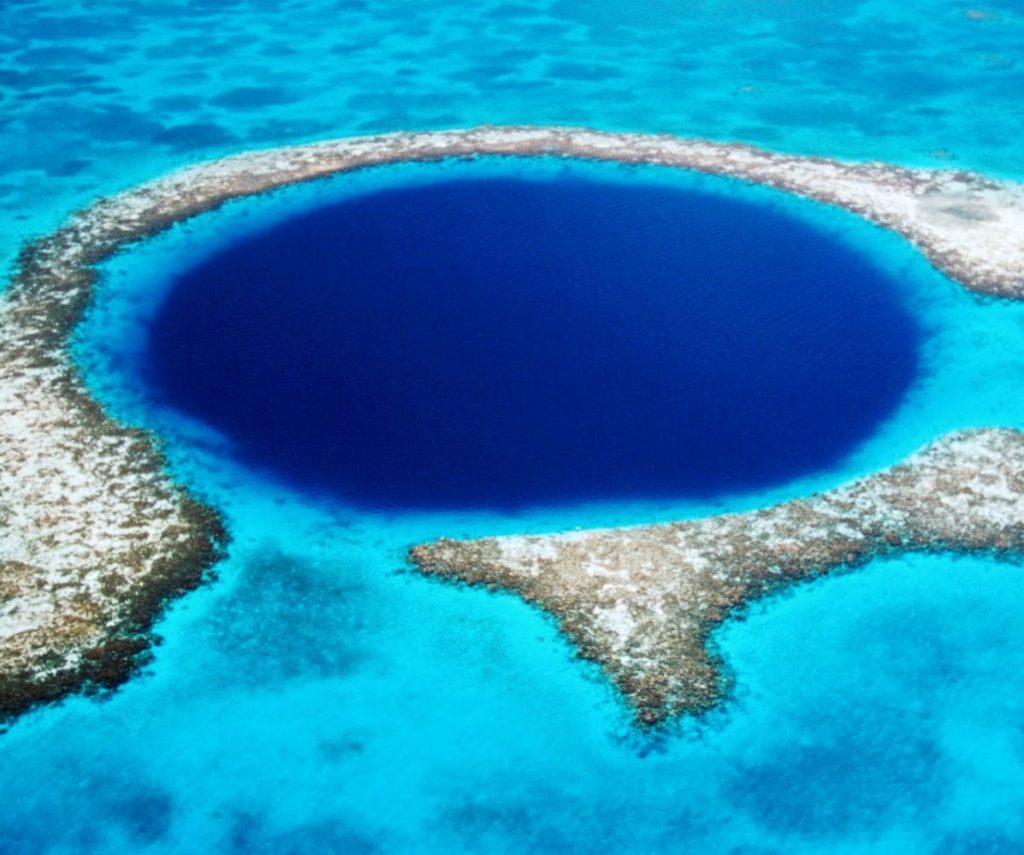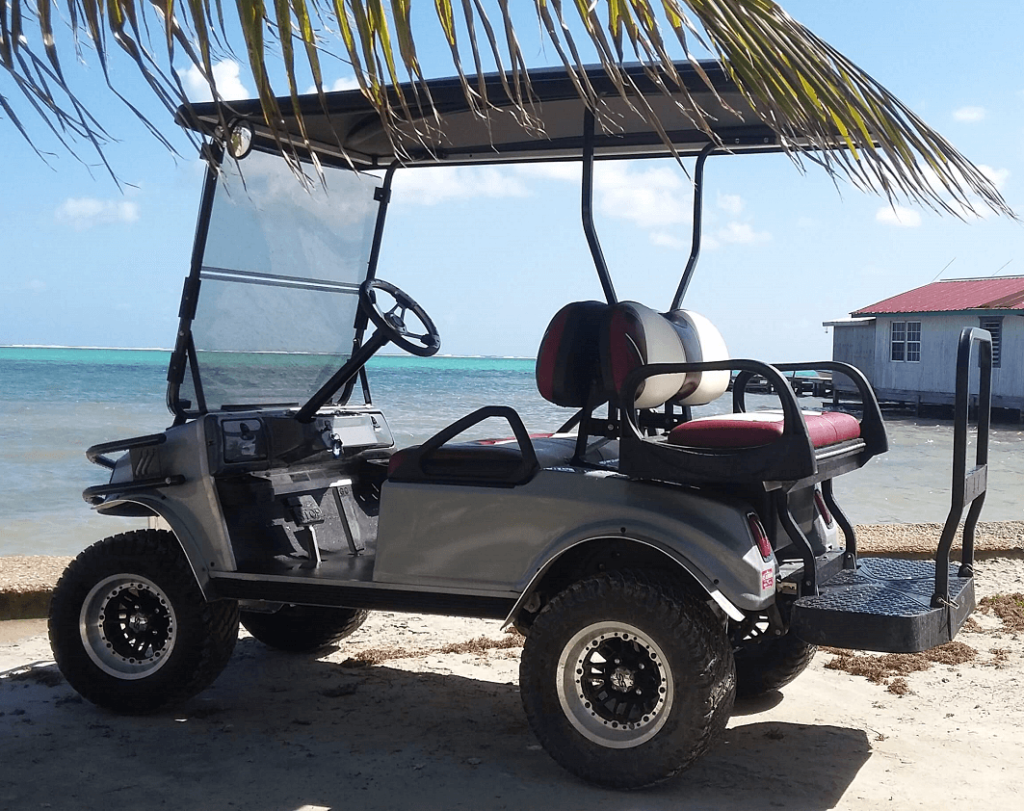 ---
Golf Cart Rentals
We Provide Golf Cart Rentals Here
Most people get around on the island by walking, riding a bike or renting a golf cart. You can now rent your golf cart directly from us. Rent for a few hours to a week. Golf carts are new, clean, well- maintained and are available in 4 or 6 seaters. Request a truck bed or built-in ice chest. All carts are offered with emergency and roadside assistance.
What Our Customers Say

Logistics Manager
Lacey Aycock
This place is BEYOND AMAZING. The rooms, staff and owners are the best of the best. I was welcomed with a smile and sent off with a smile. Maria is owner is gracious and so sweet. Hector was so kind and spoke to me everytime he saw me. The rum punch is great. If you are looking for somewhere to stay look no further. LOVE THEM!

Business Manager
Martha Diaz
I just got back from San Pedro Belize and it was awesome!!!! Maria and Hector made me feel like I was at home! I did not feel like a stranger at all.... the room was clean service was extremely accommodating and hospitable. I can not say enough about how WONDERFUL my experience was there at Parham Plaza Hotel... my friends were also impressed with how well I was treated while I was visiting THANK YOU SOOO MUCH for such a wonderful time!!!!

Self-Employed
Dustin Yager
I just finished spending a week here. They are the best. Maria and Hector are the nicest folks and always want to make sure you're having fun. I'll miss the rum punch at 7. Till next time!